Assieme alla Nikon 1 J2, Nikon lancia il nuovo obiettivo Nikkor 11-27.5mm f/3.5-5.6, equivalente a 30-74mm circa, ideale per ritratti, paesaggi e street photography. Dedicato al nuovo sistema mirrorless della Casa.
LEGGI IL COMUNICATO UFFICIALE:
Expanding the 1 NIKKOR Lens Lineup: The New 11-27.5mm f/3.5-5.6 Lens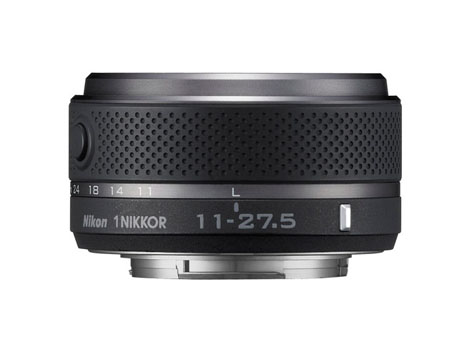 Alongside the new Nikon 1 J2, the versatile 1 NIKKOR 11-27.5mm lens will inspire shooters to take their creative expression on-the-go with an extremely versatile yet compact and lightweight lens. With a 2.5x zoom (30-74mm equivalent), this is an ideal lens for general shooting including landscapes, portraiture or even as the go-to lens on the next family vacation. The 11-27.5mm lens will be offered in Black and White, and will be compatible with the Nikon J2 as well as the Nikon 1 V1 and Nikon 1 J1.
The 1 NIKKOR 11-27.5mm f/3.5-5.6 lens will also be available in late September 2012 and will have a suggested retail price of $189.95